Murals
Transforming Spaces
Developing unique brand experiences is something we strive to do in all our work. One way we continue to create unique, engaging experiences is by finding opportunities to create custom murals and installations. Showcased below is a selection of various hand-painted murals for clients who range from co-working spaces, restaurants, breweries and Major League Baseball teams.
KC's Westport Middle School has been transformed into Plexpod's newest coworking space utilizing, the original classrooms, lockers and hallways. Plexpod wanted to reinforce the energy and collaborative nature of the space with several custom murals. We created a large mural inspired by human connection covering a 100 foot wall in the entry annex. Additional murals were created throughout the space over functioning lockers and a smaller feature wall.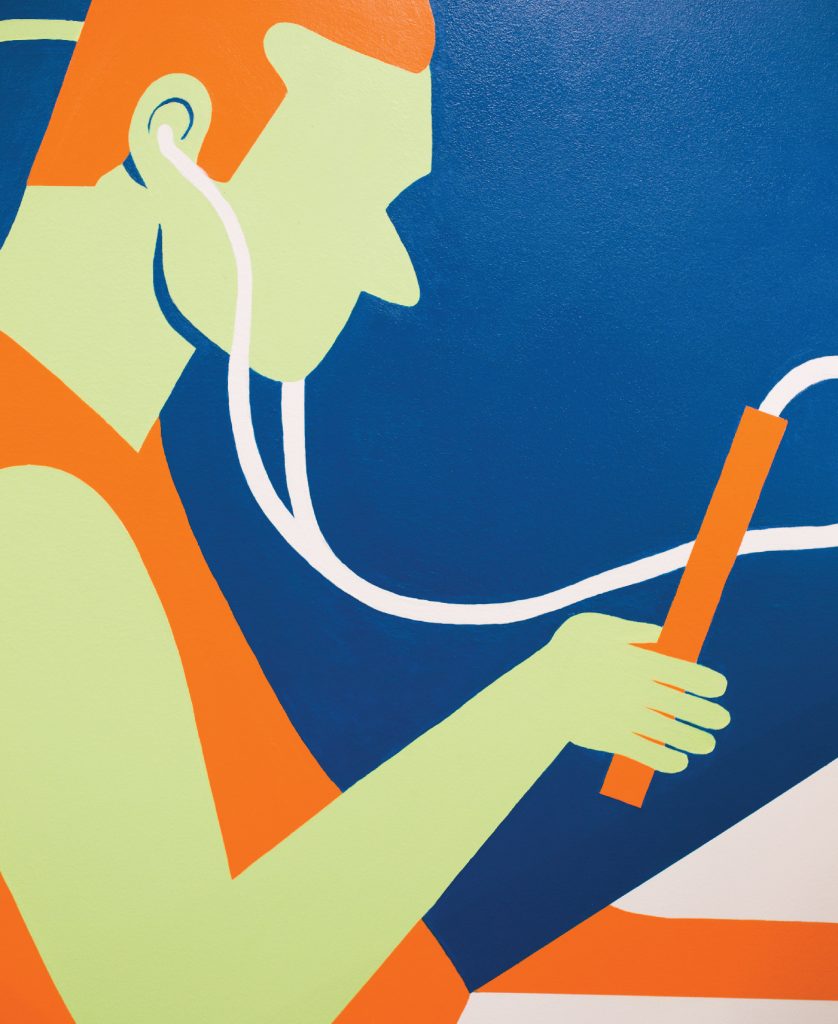 "Our locker mural at Plexpod honors three influential midwesterners who spent time here in the Kansas City area; Walt Disney, Amelia Earhart and Earnest Hemingway."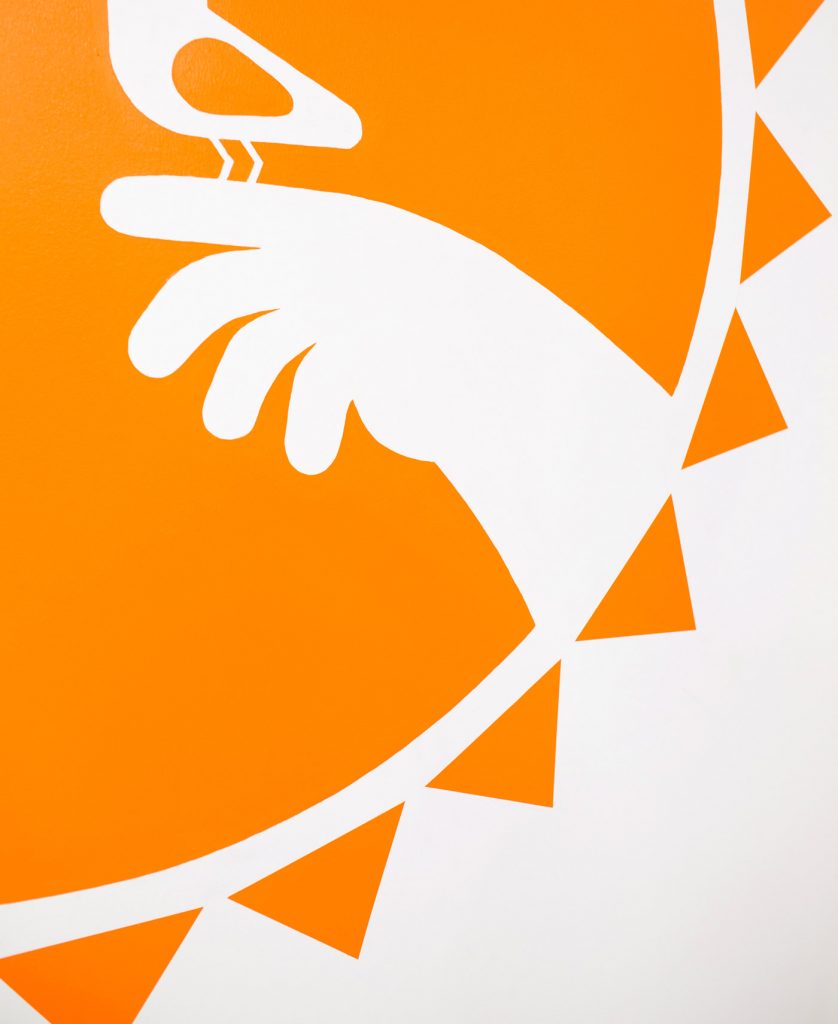 Carpenter Collective
Office Mural
After moving into a new office in early 2017, we wanted to create a hand-painted mural to enliven our space. This mural is an extension of our own Carpenter Collective brand identity.
Five Point Mural
Cincinnati, Ohio
As part of the revitalization of the Walnut Hills neighborhood in Cincinnati, we were commissioned by studio BLDG to create one of five murals to promote it's growth. The only directions we were given was the size of the wall size and to incorporate the No. 4 in our composition. With the wall being painted during the peak of baseball season, we naturally were inspired by the Cincinnati Reds.
Raised Royal
Kansas City Royals
It is no surprise that as Kansas Citians, the Royals are pretty high on our list of potential clients. It was a dream come true when they asked us to be part of their "Raised Royal" mural campaign where they selected six different artist to install murals throughout the city. We created a nearly 90 foot hand-painted mural that showcases the campaign slogan and features a modern interpretation of an early Royals mascot, Mr. Royal.
"The Kansas City Royals wanted a mural that injected our city with pride, energy and a reminder of how lucky we are to be Raised Royal."
Boulevard Brewing Co.
Tours & Recreation
We developed two murals in the new Tours and Recreation building at Boulevard Brewing Co. as part of the Boulevard Experience project. The first mural, "Here for the Beer" is hand-painted within the Boulevard experience, the second, "We are family" mural, greets guests in the new tasting room following a tour.