Plexpod Murals
New installs
KC's Westport Middle School has been transformed into Plexpod's newest coworking space utilizing, the original classrooms, lockers and hallways. We created three murals in the new space.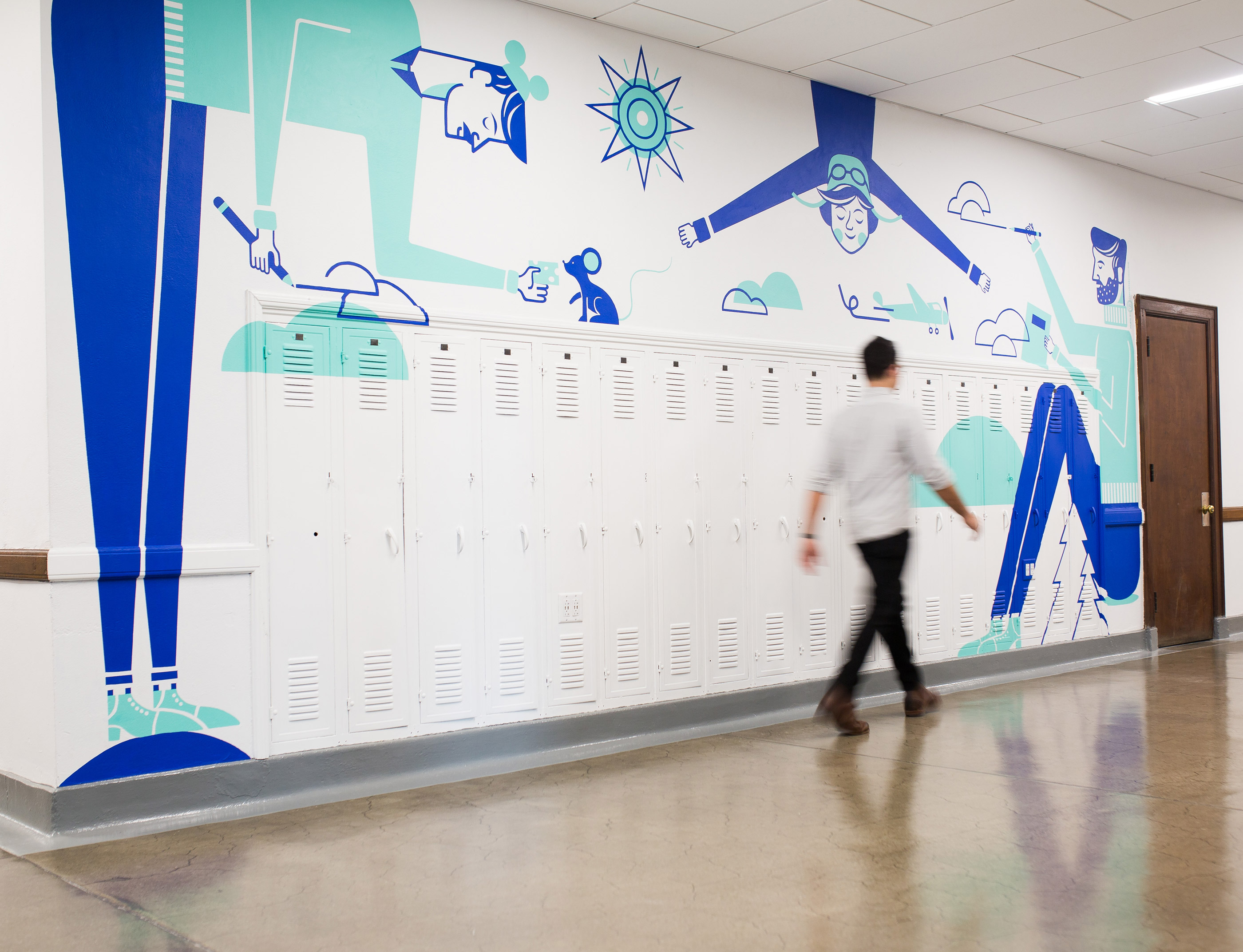 This new co-working space is an incredible build-out of the old, 1930's Westport Middle School. Our first Heroes mural was painted directly over the functioning lockers. The lockers feature Kansas City/Kansas heroes, Walt Disney, Amelia Earhart and Earnest Hemingway, all of whom spent time in our area.  See more of this locker mural here.
On our second mural for Plexpod, we created a 1-color sun outside one of the communal conference rooms. This sun was originally created as part of Tad Carpenter's SUNday Suns series and now lives here at Plexpod.
Lastly, we have designed one of our largest murals in the main entrance of Plexpod. This wall is over 100 feet long and full of design details. Jump over to our mural and installation section of our site for more details and info on this piece… and if your in Kansas City, go check out Plexpod.