Boulevard Beer Hall
Restaurant Brand Identity
Boulevard Brewing Co. expanded their visitors experience with a 10,000 sq. ft. Beer Hall in a newly acquired building. We created the brand identity system complete with a logo system, patterns, customized typography and a playful iconography system. Applications included everything from murals, packaging, to menus and order number blocks to hand-painted and dimensional signage.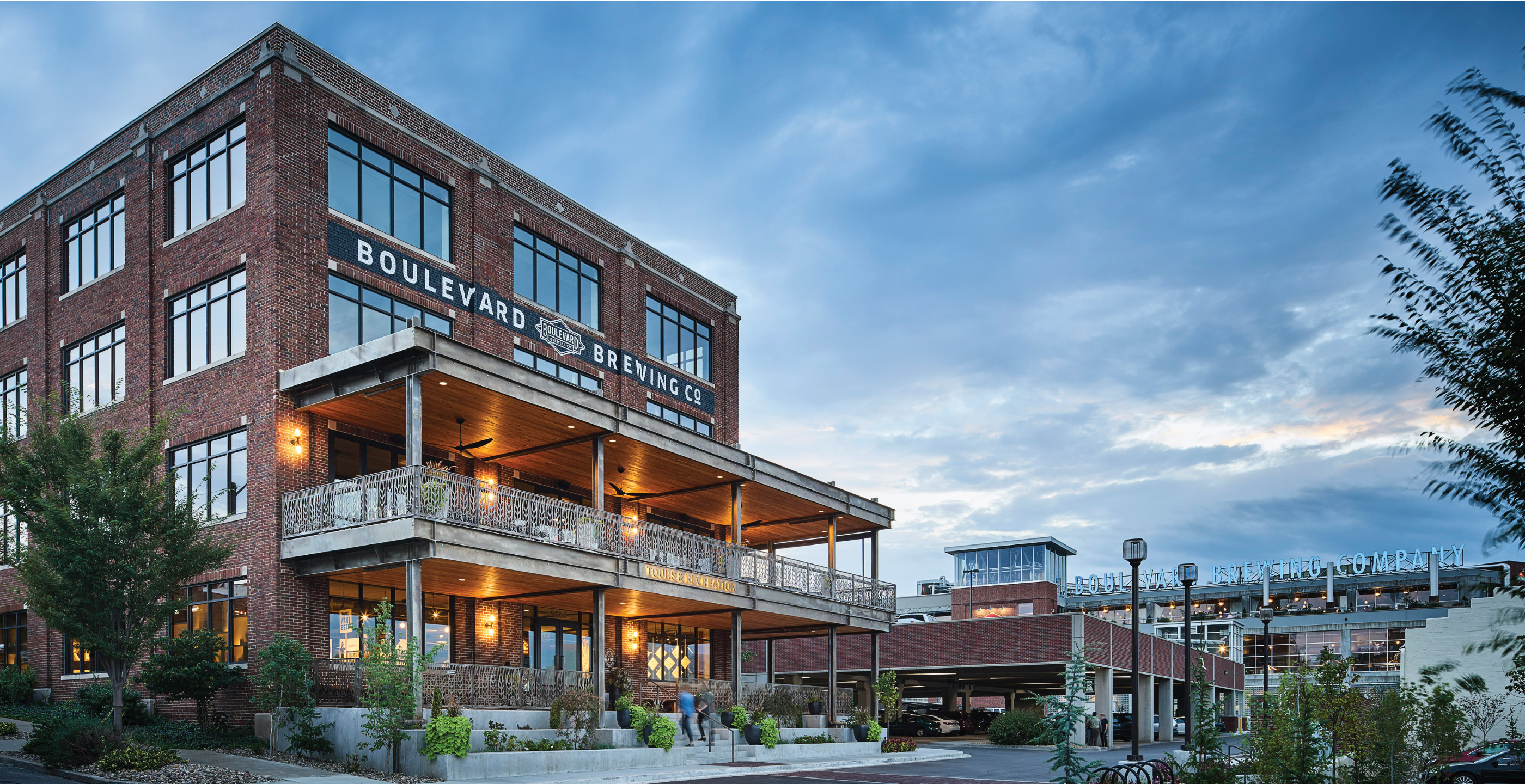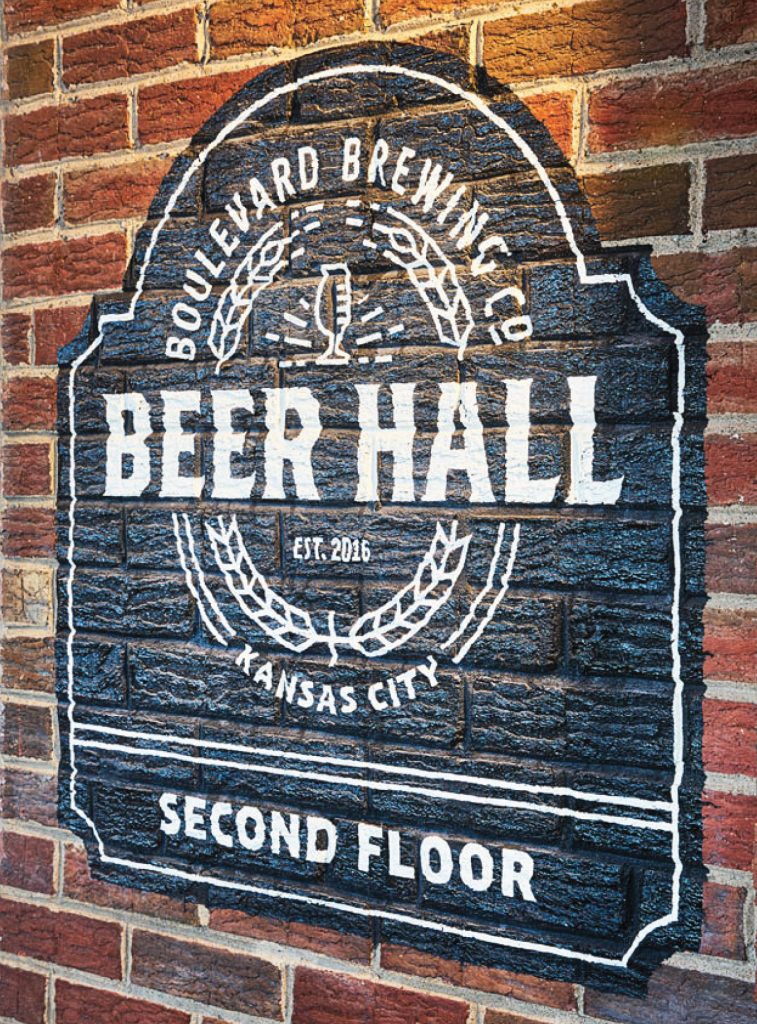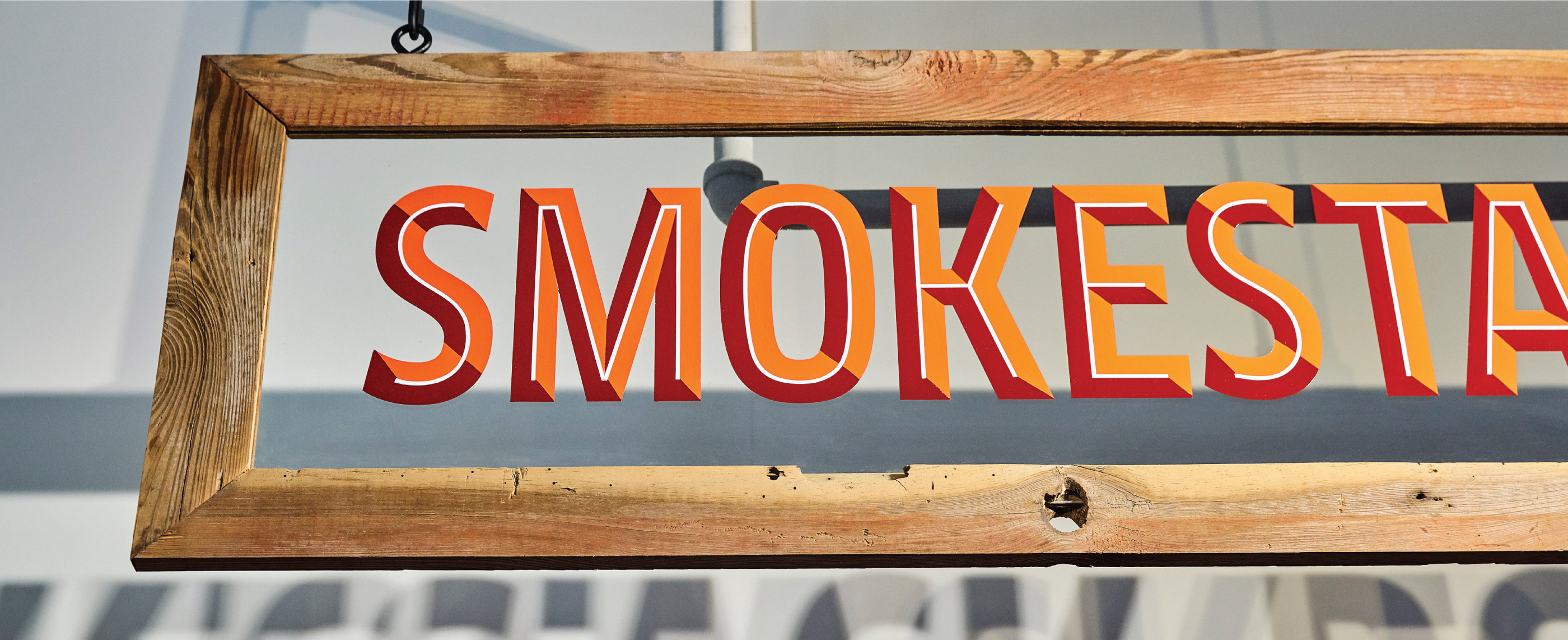 "It is so fun collaborating with Carpenter Collective! They really listen to our ideas, and I appreciate that they always present several design solutions to look at. I feel confident when we send them a new project that it will exceed my expectations once complete."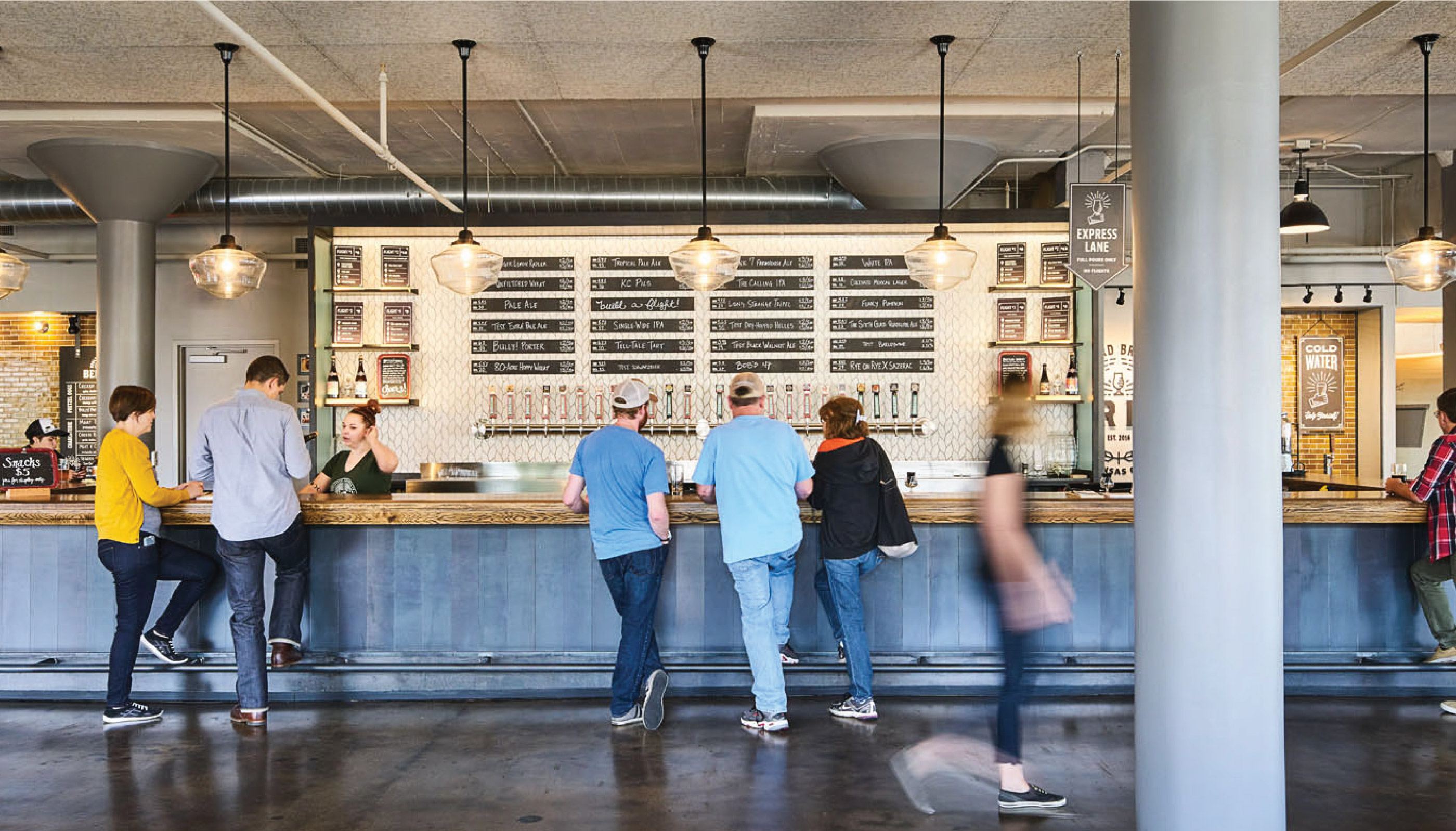 We created a series of menus for the Beer Hall. Handheld menus with custom screenprinted and lasered logos sit on tabletops. Handheld menus are outfitted with antiqued, brass knurled knobs. Lift the menu to reveal Beer Hall pattern on the backside. We also designed flight menus for visitors to create a custom flight mix and jot down tasting notes. By the ordering window, we created a permanent chalkboard menu attached from the transom, so employees can update featured food menu items as needed.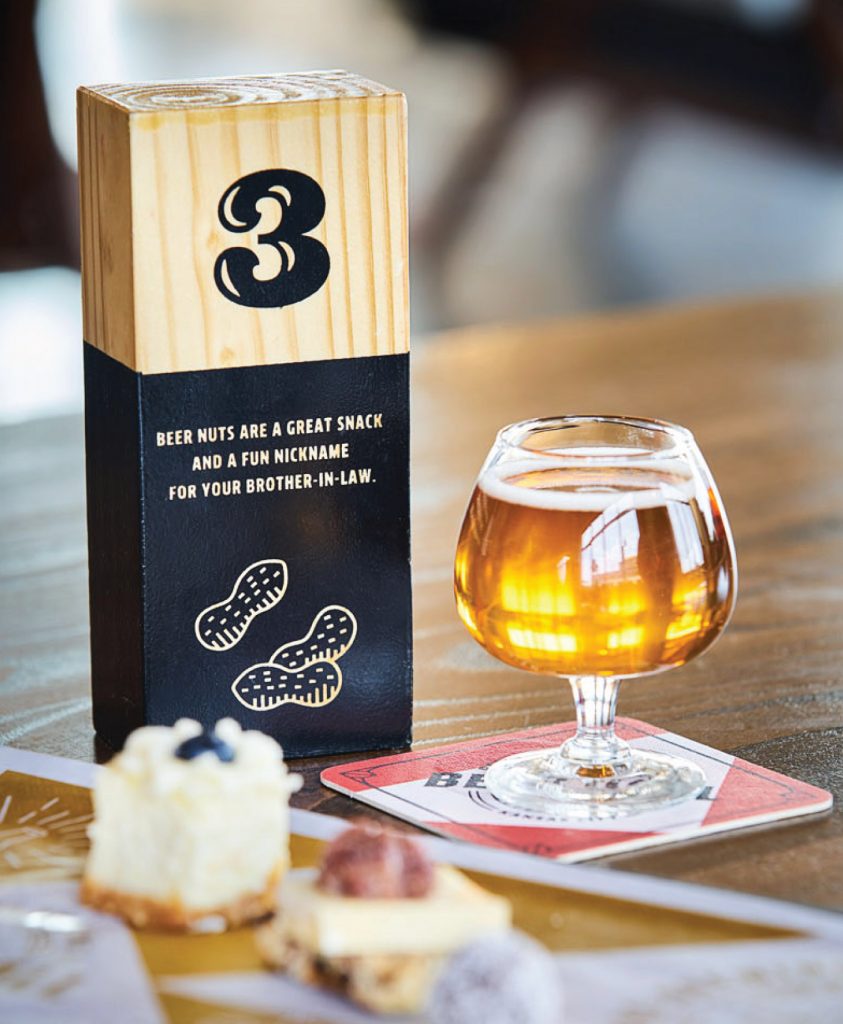 The Boulevard Beer Hall identity uses simple, yet personality packed iconography, paired with sharp triangles and half-tones. These shapes are not by accident. The original 1989 Boulevard logo and the brand refresh that utilizes a strong diamond shape throughout it's packaging served as inspiration. Our team worked closely with the Boulevard team to develop an identity and experience that is an authentic extension of the brewing company. The new identity elevates the Boulevard beer drinking experience with warmth, whimsy and classic typography that can be easily adapted to future applications.